So there's been a lot going on lately, and not all of it has been
Instagram-worthy
, so here's a big brain-dump of what's shaking.
The front and rear suspension are installed as far as having the car suspended will allow. I have to wait until wheels are on the car to do the sway bar and frame connectors. The frame connectors are going to necessitate a relocation of the e-brake cable, but that shouldn't be too bad to move. We had to reorder the ball joints for the FirmFeel upper arms because they're specialized to the part. Worth it for the arms, but not cheap. Welded up the K-frame so it's reinforced, the adjustable struts I had didn't fit, so I'm back with the stocks. They'll do for now. I'm tired of taking the torsion bars in and out. Speaking of, they're Mopar Performance 1.04" monsters. Shocks are Bilsteins. Lower control arms are boxed. ESPO heavy duty 11/16" linkage, poly bushings on everything. The Wilwoods are 10 years old, but they're in great shape, so they live on.
Fuel system is just about there. Just need to screw down the rubber plate, run the fuel line and install the flip cap. Someone commented I need a non-linear sending unit because the repop one is garbage. We'll see how true that is.
Ben helped me align the passenger door one last time, so we can almost mark the "Body" icon retired. Just have the front valance to put in as the last body part, but I'm waiting on getting more of the internals together first.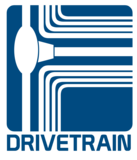 Mark is rebuilding the differential, and that's what's got us waiting to finish the rear suspension and brakes. Ben worked some wonders on the brake likes, and they look awesome. We used Poly Armor, and that stuff was super easy to work with. Brake fittings came mostly from Amazon, with a few pieces from local shops. No one had a decent amount of brass brake fittings, so we used some nice steel ones from the Amazon kit. Not ideal, as brass is better, but these steel ones are still pretty nice.
Now for the big stuff. The engine is apart. Pistons, rings, and cam bearings are ordered. 60 over EngineTech cast pistons and Sealed Power Moly rings. Had a good talk with Lou and Charlie. Lou said to make sure when decreeing the cam to take backlash out by only reading in one direction. I should learn what that means. Also, never degree above 104. 100 is probably best, but shoot for 101.
He also mentioned doing a bore notch .030" wide and .2500" deep to open up the valves, but Charlie said we could do it ourselves with a die grinder, and to make sure that we measure to the top of the ring so we don't go beyond it and lose compression.
Charlie recommended Powerhouse Machine shop for the engine work. Talk to Dave. 352.867.5766.
Also, I need to ask Charlie about that Nippon Denso alternator he likes.
Lou and Charlie both had good info on the trans. Currently it needs a small stall converter, which is harder to find. Charlie may be able to build me a trans that has V8 clutch bearings, a larger valve body, and a shift kit, then I can use the large spline stall converter. Lou recommended increased link pressure. Lou also says 2800 stall is the magic number, and both recommend Edge Racing.
Charlie mentioned there's such a thing as a ball and trunion adaptor flange. This may be handy if we ever need to replace the shaft, but for now we should be ok. I'll keep an eye out for one to have on the shelf though.
Waiting on some funds to order the Ron Francis kit, but I did order a battery box from Speedway Motors, and welding/battery cable from TemCo (eBay) along with the crimper and terminals I'll need to get some power. That part of the electrical is (hopefully) done.
Rick's Radio Conversions
is doing a work up on the radio. I decided to go whole hog on the USB and Bluetooth. I like that he knows early A bodies. He also recommended I go with a dual voice coil 6x9 for the front radio over two 3.5"s. Excited to see how that works out.
I finally got full NOS gauges, so I'm sending them off to RedLine tomorrow for calibration, conversion of the alternator gauge to a voltmeter, and conversion of the tach to a single wire setup.
I'm slowly gathering parts for the interior. Speedway Motors had a free shipping special for orders over $100, so I ordered the rear seatbelts. Headliner is coming from Layson's. I have the first batch of Dynamat to install, and some serious aircraft insulation from Aircraft Spruce. All the soft parts for all the windows are here thanks to Herb's Mopar Parts and some universal gasket on eBay. I'm currently cleaning and detailing all the fasteners. Layson's has a great stainless interior kit that's all labeled and everything. Ben has loaned me a buffer for the detailing stuff. Exciting.
Mike also blessed me with an awesome and humongous Bassani muffler with a 2.5" inlet and outlet. Perfect for the exhaust run I'm planning. I'm saddened to hear Mike will be moving in the next few months. He's a dear friend and I couldn't have the car where it's at today without his help along the way.